Vintage Modern Elizabeth Gathered-Waist Dress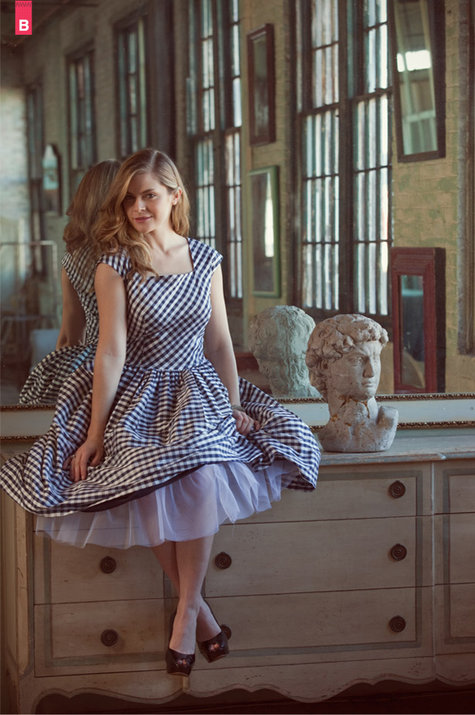 Image from Burda Style
I have to admit, that the best way to look unique is to create your own look. Look at this waist dress, and how it fits so well on the wearer. Not all off the rack dresses can make you look as good as a tailor made one.
However, they cost a bomb if you are not good at sewing like I am, and had to find a tailor, someone trustworthy as well. I spent AUD$30 on a design so plain that I could have just tried to do it myself. Grrr, I am not good at it, but doing home economics did help me with the basics.
I paid AUD30 for basic dress, and aud 40 for the cloth, it is so not worth it!
I do admit that even if you do your own dress, the bill does go a lot higher than store bought, because you have to buy the raw materials at retail cost, and sometimes it will add up. A little silk here, a little chiffon there... matching threads, layers and layers meant special sewing machine needles.
It is a hobby that I cannot afford at the moment...
But you have to admit, that dress looks really nice.